America's #1 Trailer
Built by America's #1 Trailer Manufacturer
The ALCOM Family
Brands that serve your life.
The ALCOM family of brands ensures that our dealers, and their customers, are served the ultimate cargo hauling experience. From snowy peaks to desolate highways, we have a trailer line that is built for any region and the lifestyles of those who live there.
Career Opportunities
ALCOM is hiring.
Delivering Results
We strive to keep up with the industries large demand!
Our Story
Going strong since 2006.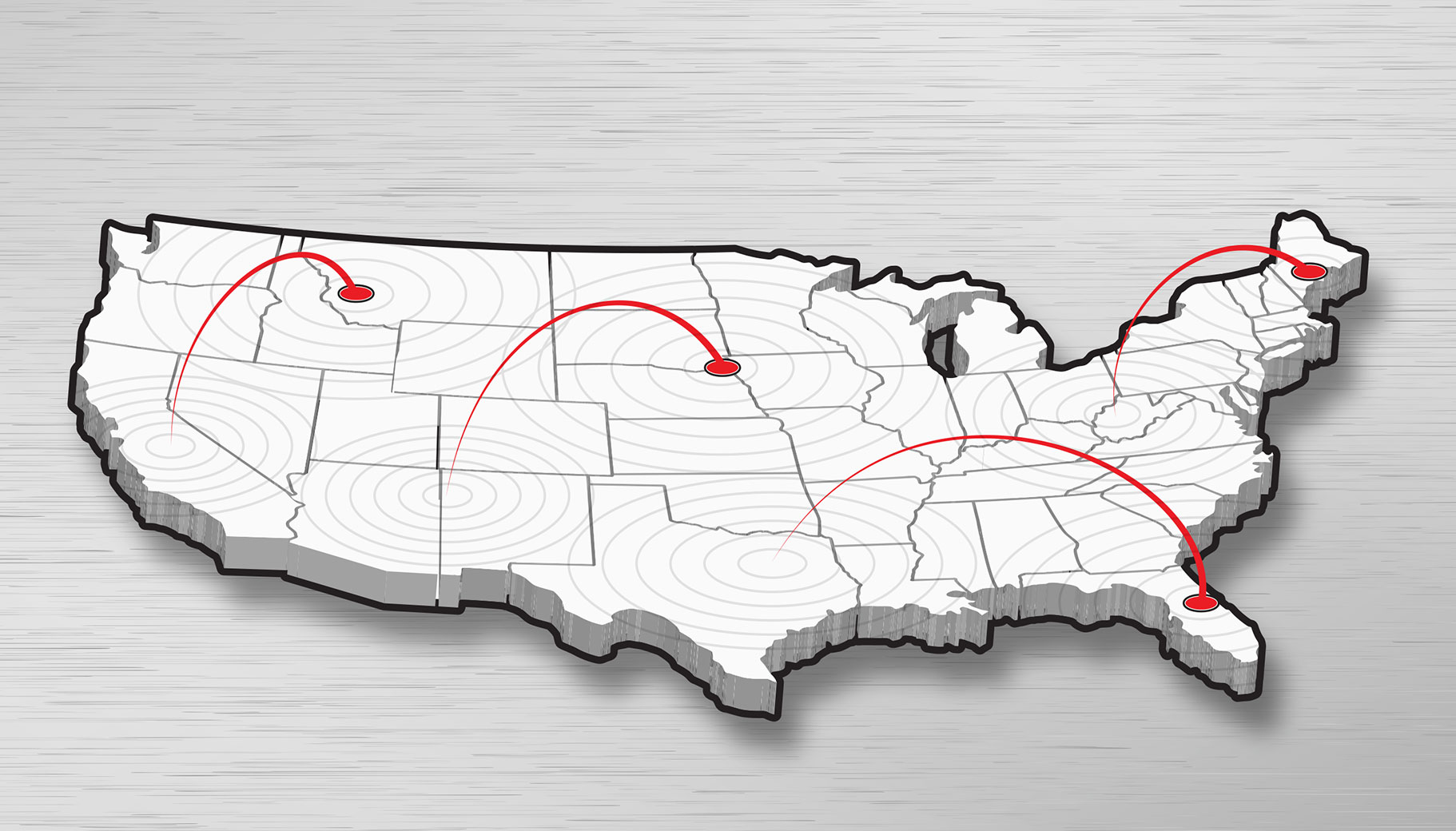 Humbled Beginnings
Since 2006, ALCOM LLC has produced the most diverse, highest quality aluminum trailer line in the industry. With operations based in Winslow, Maine, the company has grown from a staff of 3 full-time employees, working from a 10,000 square foot facility, to a team of more than 500 dedicated craftsmen, sales associates and office personnel.
Big plans
In February of 2010, doors opened on ALCOM's state-of-the-art, 70,000 sq. ft. manufacturing facility, optimized for modern aluminum trailer production. At present, we serve more than 500 dealerships in 51 States and Provinces, China, India and Kuwait.
Together we can build
a relationship to be proud of.
Featured
Dealer
Hear from Scott Lanpher, owner at Scott's Recreation, on how he has taken full advantage of working side-by-side with our team.
"Our company had only been in business for just over a year when we became an ALCOM dealer in 2006.

Since that time, they have been a valued partner and a major driving force in our growth. We have increased sales each year as a result of their production ability and new products that they have continued to bring to market.

Our 150 plus employees depend on ALCOM every day and they have delivered. It has been a great partnership and we expect it to be for many years to come."
Testimonials
What our dealers say
ALCOM Newsletter
Sign Up Now
Sign up for the ALCOM Newsletter to stay up-to-date on company news and information.