A trailer manufacturer built for dealers
ALCOM's storied growth has been attained through a commitment to providing our dealer network with the top quality aluminum trailer products, in a product line that truly caters to individual market areas. We recognize that snowmobile trailers don't sell in Arizona and, likewise, you won't see open motorcycle trailers flying off the lot in Alaska.
Our product line directly addresses that concept. Manufacturing 160+ standard trailer models, we're able to customize a lineup of open and enclosed units that addresses the dealer's exact needs, based on region, budget and localized competition.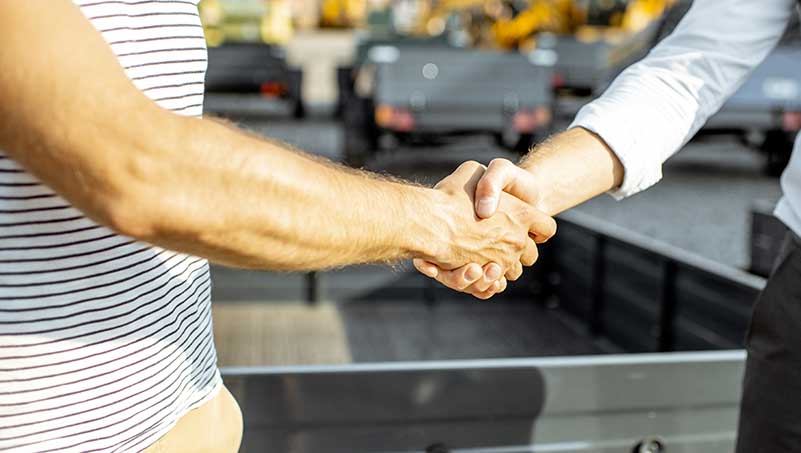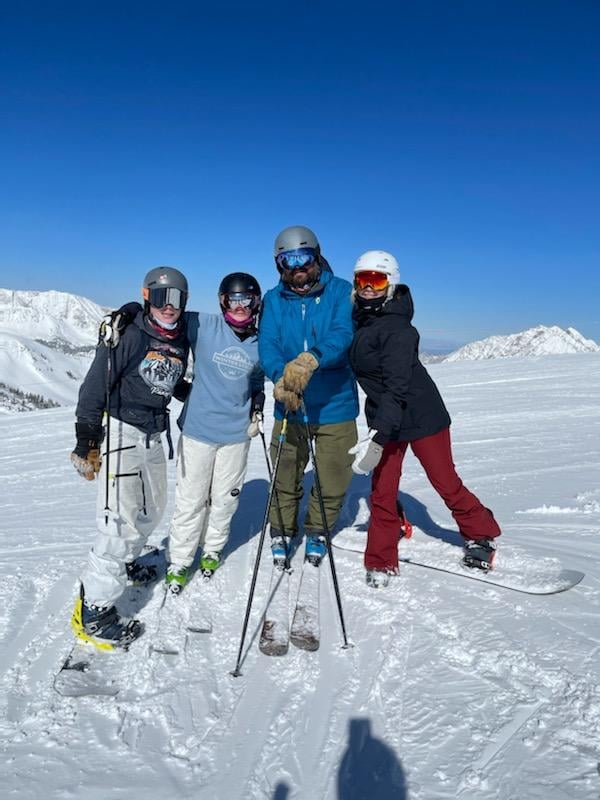 Trapper Clark
Trapper was one of the 2 original founders of ALCOM, and still continues to steer the ship as the CEO of ALCOM to this day. Trapper has helped grow ALCOM from a single rented 8,000 sq. ft. space to 4 facilities across the country employing approx. 700 people.
Trapper was a graduate of The University of Maine where he played Division 1 college Hockey. Trapper enjoys being outdoors and spending time with his wife and their 5 kids.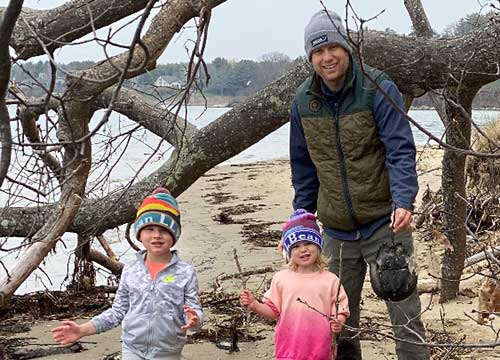 Dan Mills
Chief Sales & Marketing Officer
Starting with ALCOM Inc at its conception in 2006 as the first and only salesman covering all of the United States and Canada. He came to ALCOM two years after graduating from The University of New England.
As ALCOM's Director of Sales, Dan has built an industry leading sales team of (8) territorial representatives and (7) inside sales representatives and continues to contribute significantly to ALCOM's overall sales volume.
Quickly addressing the market
Among the key contributors to our broad product offering is our ability to consistently evaluate each product line, in terms of relevance and quality. We work diligently to improve on existing models, whenever possible, and develop new lines that "fill-in the gaps" that occur in an ever-evolving market.
Another driving force behind ALCOM's success is our commitment to quick manufacturing turnaround times. As of late-spring, we now operate 7 days a week, maximizing our output efficiency.
As a result, we have been able to reduce lead-times that were already among the best in the industry. Keeping a keen eye towards company growth, ALCOM has prospered through a variety of economic challenges.
In terms of stability, we are as strong as they come.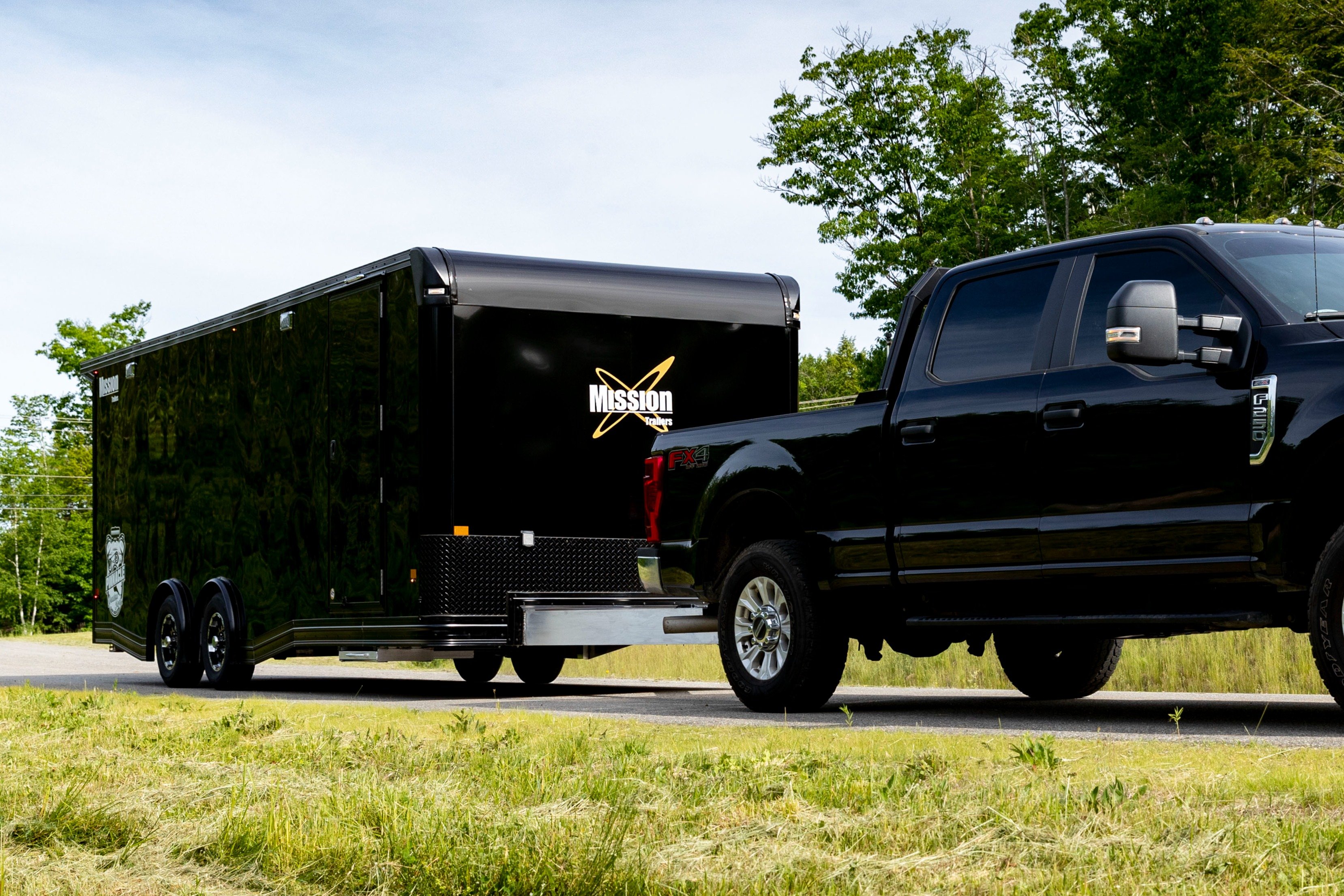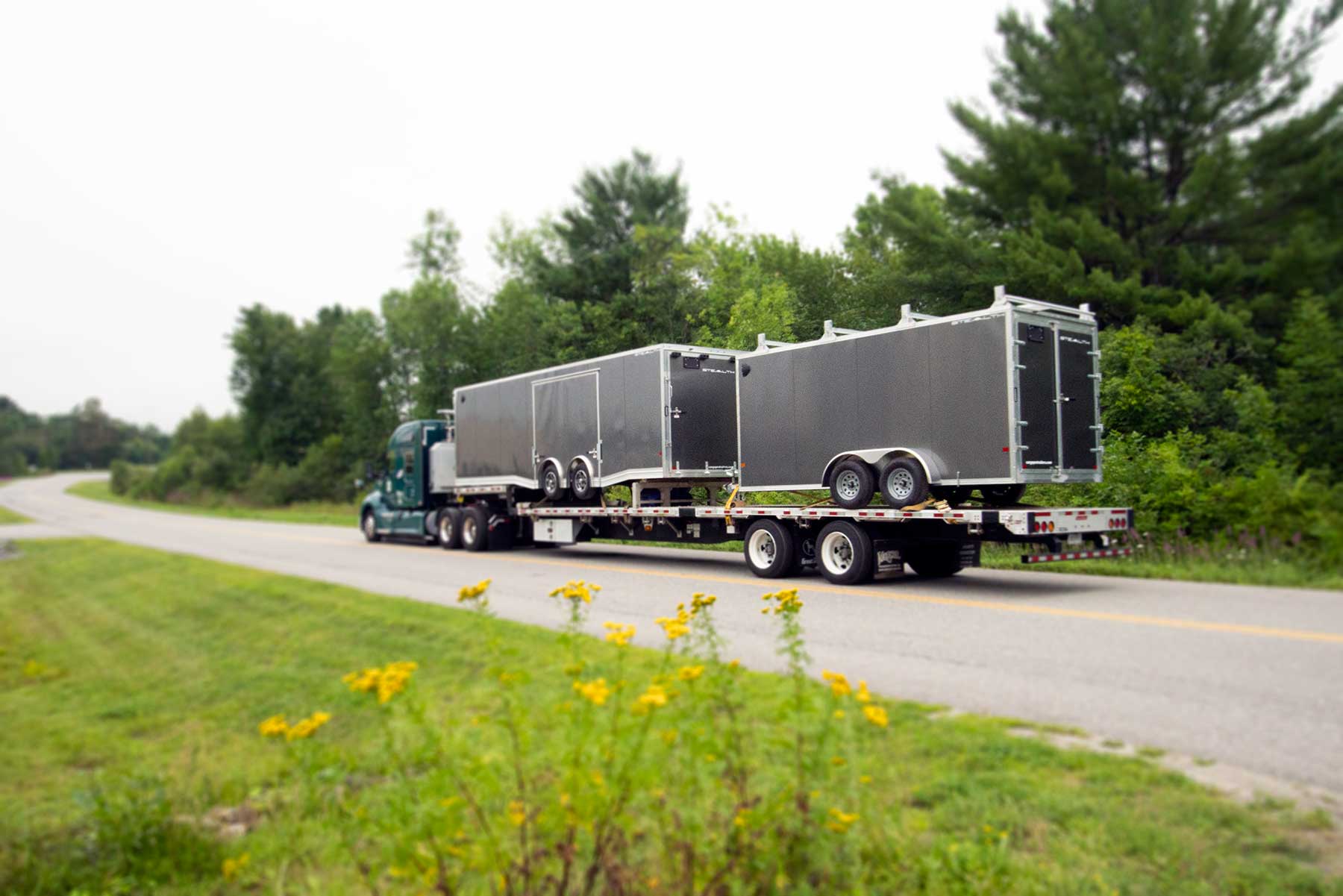 Customer service is a mission we never want to fail
Perhaps the most noteworthy aspect of ALCOM's business approach is our steadfast commitment to customer service. We wholeheartedly believe that we provide the best.
At ALCOM, "customer service" extends beyond answering phone calls or employing a massive road sales force. It is our mission to keep our dealers informed, while providing a quality product that attracts buyers and ultimately adds to our dealers' bottom lines.
From the components used to build our products, to the skilled craftsmen that we employ, to our service before, during, and after the sale, ALCOM's dealers are our number one priority and that notion is reflected in every aspect of our business.
2005

ALCOM Inc. founded by Trapper Clark and Thomas Sturtevant
ALCOM leases 8,000 square feet in Waterville, Maine

2006

ALCOM ships first trailers

Acquires High Country Aluminum Trailers of White River Junction, Vermont
Moves production to facility in Waterville, Maine
Leases additional 40,000 square feet

2007

First sales in Canada
E-Z Hauler Aluminum Trailers introduced

2008

First Mission Trailer dealers established west of the Mississippi River

2009

ALCOM acquires SnoPro Inc. - SnoPro was established in 1995 in Liberty, ME, and is one of the largest aluminum trailer manufacturers in the east coast under the brand names SnoPro, CargoPro, and Stealth Trailers

2010

ALCOM signs with Polaris Industries to produce a line of licensed trailer products under the Polaris and Victory brand names
ALCOM breaks ground on brand new 70,000 square foot manufacturing facility in Winslow, Maine
ALCOM founders Trapper Clark and Thomas Sturtevant named Maine's Small Business Persons of the Year by the Small Business Association and receive national level recognition in Rose Garden Ceremony at the White House

2011

First trailers roll out of ALCOM's new state-of-the-art manufacturing facility in Winslow, Maine and all operations relocate to Winslow facility
ALCOM tops 100 employees on payroll
ALCOM begins second shift with production 7 days per week to keep up with demand; Adds an additional 25 employees
ALCOM introduces new truck accessory product offerings

2012




ALCOM tops 200 employees and opens three production lines for second shift
ALCOM announces signing of lease for new manufacturing facility in Bonner, Montana

2013

ALCOM brings aluminum trailer manufacturing to the northwest. Opens 70,000 square foot facility in Bonner, Montana
ALCOM announces its newest line of trailers - Frontier Aluminum Horse and Livestock Trailers - an aggressively priced and well-appointed line of bumper-pull horse and livestock trailers

2014

ALCOM signs lease for its third manufacturing facility in Sioux Falls, South Dakota, which expects to bring more than 180 jobs to the area
ALCOM opens its third manufacturing facility for production in Sioux Falls, South Dakota; This 58,000 square foot facility will help to continue to grow ALCOM's Increasing presence in the midwest markets

2015

ALCOM sets another record year of trailers shipped

2016

ALCOM introduces the first 100% aluminum livestock trailer chassis

2017

ALCOM rolls out the industry's only aluminum dump trailer offering

ALCOM sets yet again another annual sales record and employee counts jump over 500

2018

ALCOM doubles the square footage of the Bonner, MT manufacturing plant

ALCOM sets yet another annual sales record and adds 50 employees in 2018

2019

ALCOM is awarded #1 Market Share Growth for enclosed trailers from Statistical Surveys

ALCOM acquires the Sukee Ice Arena in Winslow, Maine adding 35,000 square feet for a new high-efficiency weld shop

ALCOM again expands production footprint at the Bonner, MT manufacturing facility now over 170,000 square feet

ALCOM again achieve record revenues

2020

ALCOM introduces an expanded commercial-grade line up of open trailers building upon its success in commercial-grade enclosed models

2021

ALCOM opens its fourth manufacturing site in Deland, Florida - a 130,000 square feet facility and starts production with 70 employees

ALCOM exceeds 700 nationwide employees for the first time

2022

ALCOM exceeds 1000 nationwide employees for the first time

ALCOM opens its fifth manufacturing site in Waco, Texas.

ALCOM Acquires Triton Trailers
Ready to Join Our Dealer Network?
If you feel that ALCOM can help grow your business, we would be honored to start a conversation. Click the button below, fill out the form and one of our dealer representatives will contact you to get the process started. We look forward to working together!